Kansas Hall of Fame Honorees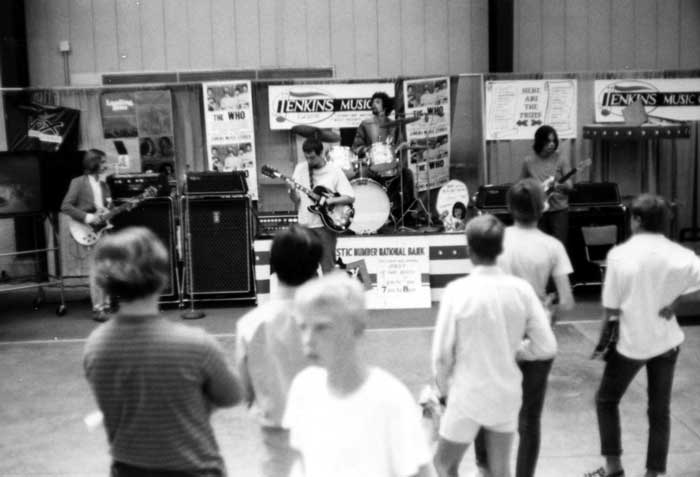 These guys were the band "most likely to succeed" in Kansas City in 1968. They had not yet had their disastrous NY trip to record their Command/ABC record. This band played opposite my band "The Smokin' Emeralds at the Place in Westport for over a year. We played the 'straight' side of the venue 6 nights a week, while they would play on the psychedelic side. This was further complicated by the fact that durmmer Glenn Walters played in both bands at the same time. I finally convinced them to record at my studio Audio Lab in Prairie Village, Kansas.

Glenn Walters, percussion, vocals
Bob Sebbo, lead guitar
Dave Lorenz, rhythm guitar
Russ Booth, Bass guitar
Tracking live to my Presto full track tape machine and overdubbing by transferring from a second machine back to the Presto, we cut the whole thing in my basement studio Audio Lab on August 1, 1968.
I was quite disappointed that I didn't get to make their 'real' record… I wasn't famous enough and instead it got produced and finished by people who didn't care.
At least I can get the satisfaction that it was probably this tape that got them the record deal…
At the exhibition I complained to Russ Booth's father (who was an executive or owner of Jenkins music) about how difficult the music business was in Kansas City. His advice: Go to the coast!
I left for the Los Angeles the next month.
Enjoy this bit of Kansas City music history…..